Well, it is that time of the year: Kitten season.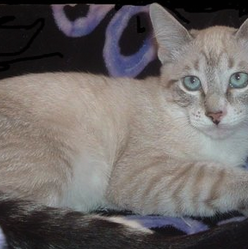 In just under three years, we have found forever homes for 1942 cats, kittens and dogs. We have spayed and neutered thousands and yet they keep on coming. We offer low cost spay/neuter for anyone who needs it.
Who are we? Solano County Friends of Animals (SCFOA). We have been around more than 30 years helping the Vallejo/Benicia community. Check us out on Facebook, our new and improved website and Petfinders. Our adoption events are every week at Petfood Express in Benicia. We are there Friday 3-6 p.m., Saturday noon-4 p.m. and Sunday noon-3 p.m.
So, in order to do all our good works it takes money. One of my favorite money raisers is "Give a Buck"! Of course if you can give more, that's great. If everyone that reads this letter sends just $1, just think how many animals we can help. Just think about it!
Come by Petfood Express during adoptions and I can tell and show you where the money goes. We are an all volunteer 501c3 group. We have no paid staff or facility. Every dollar you donate goes directly to helping the animals. We also have an Amazon Wishlist. So much more to tell you but if you have questions my email is: retiredruby@comcast.net.
Oh, did I mention we have cats and kittens looking for forever homes. All sizes, ages, colors, breed mixes.
To donate our address is: SCFOA P.O. Bopx 235, Benicia, CA, 94510.
Thank you,
— Ruby Waderich/Solano County Friends of Animals